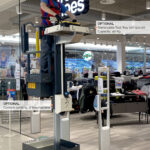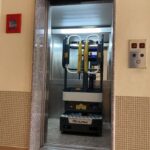 ELEVAH 40 Move Fully-Auto
Availability: In Stock
Elevah 40 Move, totally renewed in design and performance, is the ultracompact self-propelled platform (only 71,5×100 cm) that allows to carry out maintenance work up to 4 meters of maximum working height, optimizing times and doubling the level of safety.
Easy to maneuver thanks to the handlebar that allows to move from one area to another without getting out of the basket.
MAXIMUM WORKING HEIGHT: 4 m
COMPACT: It measures 71,5×100 cm only
MAXIMUM CAPACITY: 200 kg (1 person)
PRACTICAL: thanks to the comfortable handlebar
COMFORTABLE: safe and easy access to the platform
Download The Product Information Sheet
Still unsure with what we can give you? Talk to us.
Contact us