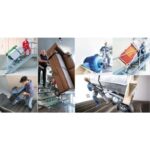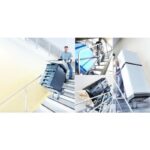 SANO LIFTKAR HD
Availability: In Stock
Powered stairclimber for loads up to 360 kg.
HD Universal/ HD Fold / HD Dolly / HD Fold Dolly
Heavy loads are difficult loads. Especially for transporting up and down stairs. It really takes it out on your back and joints. 
There is a risk of accidents. And sometimes you need two, or even three, people to get the job done. With the LIFTKAR HD you can transport heavy loads quickly and safely up and down stairs. From heavy boilers and white goods through to bulky rolls of linoleum – with the LIFTKAR HD you can easily handle transport problems reliably and quickly. 
Download The Product Information Sheet
Still unsure with what we can give you? Talk to us.
Contact us