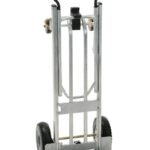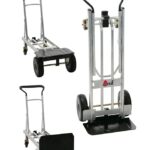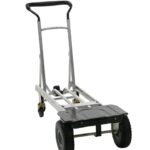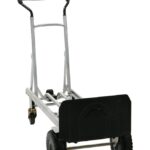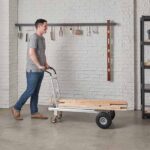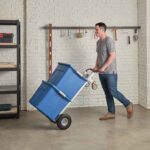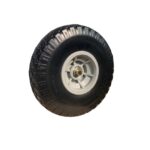 Svelt Mac 3 Multi-Position Trolley
Availability: In Stock
Professional multi-position trolley in extruded aluminum.
Lightweight and convertible quickly and without tools into 3 positions:
Position 1: on 4 wheels with closed platform for bulky items

Position 2: on 4 wheels with open platform for heavy objects

Position 3: on 2 wheels for boxes and less bulky items
Dimensions: width 500 mmx height 1220 mm
Load Capacity: 450kg
Tube profile: 50×20 mm
Platform length: 460 mm
Solid wheels with 15 mm axle hole (not compatible with other carriages)
Still unsure with what we can give you? Talk to us.
Contact us