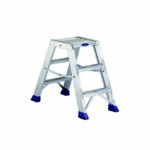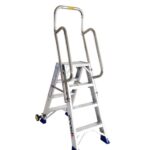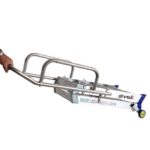 SVELT PUNTO PLUS Ladder
Availability: In Stock
Double-sided aluminium step stool with a reinforced large platform.
2 devices block any accidental opening:  anti-opening/closing rigid bars and hinges in galvanized steel.
Ergonomic reinforced non-skid rubber feet.
Non-skid aluminium steps 8 cm.
Distance between steps 20 cm.
Thickness when closed 22 cm.
Extra-large top platform 35×40 cm.
Ribbed frame and supports under the longest steps. 




Download The Product Information Sheet
Still unsure with what we can give you? Talk to us.
Contact us