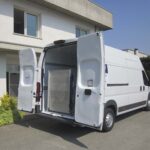 WM LIGHT
Availability: In Stock
Removable loading ramp. This is the most versatile model in the WM range, especially suitable for light loads of up to 400 kg.
Load Capacity
400 kg
Customized Dimensions
Width from 40 to 105 cm
Length from 150 to 325 cm
Handling
Removable
Still unsure with what we can give you? Talk to us.
Contact us